Surreal Style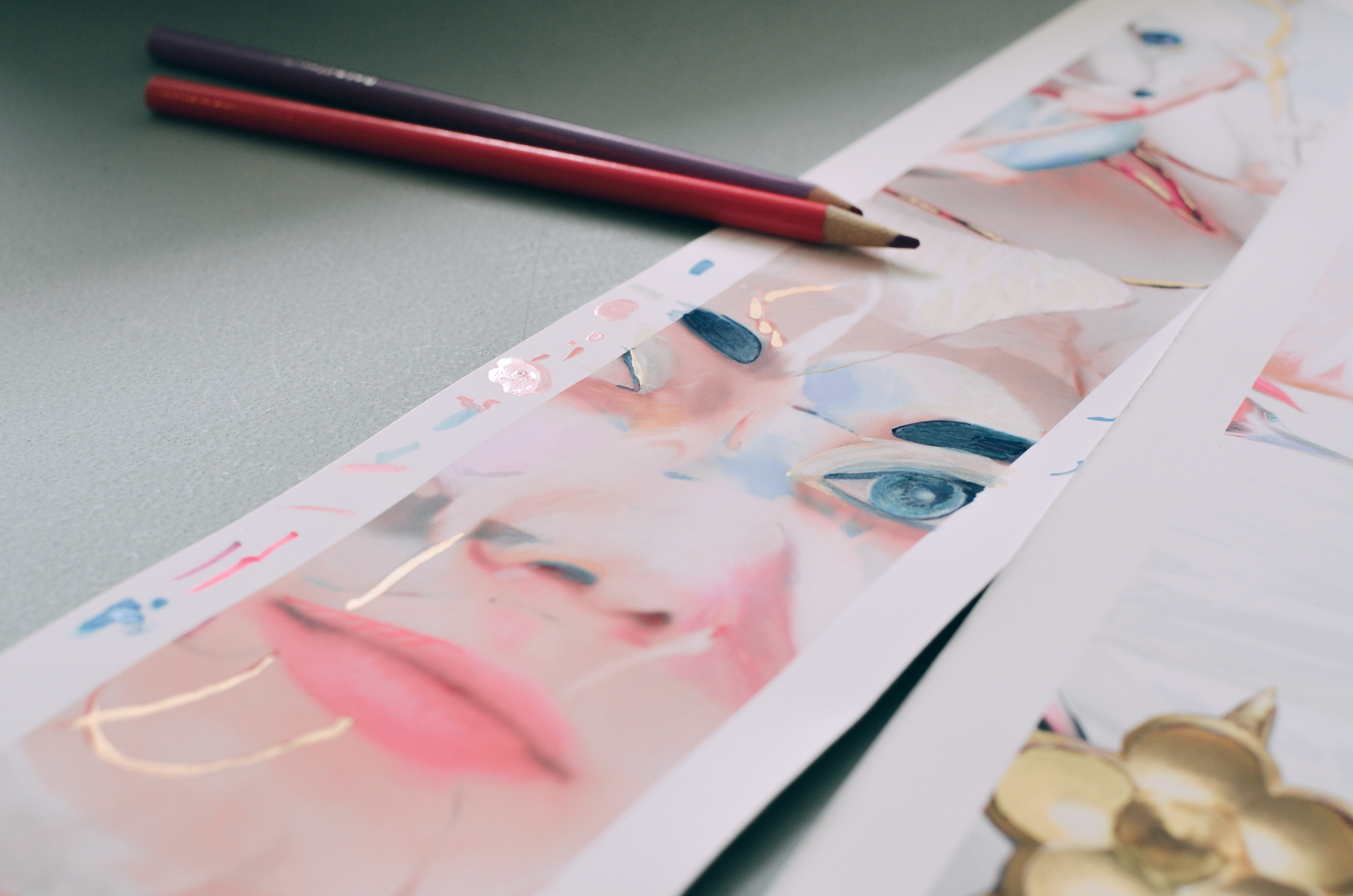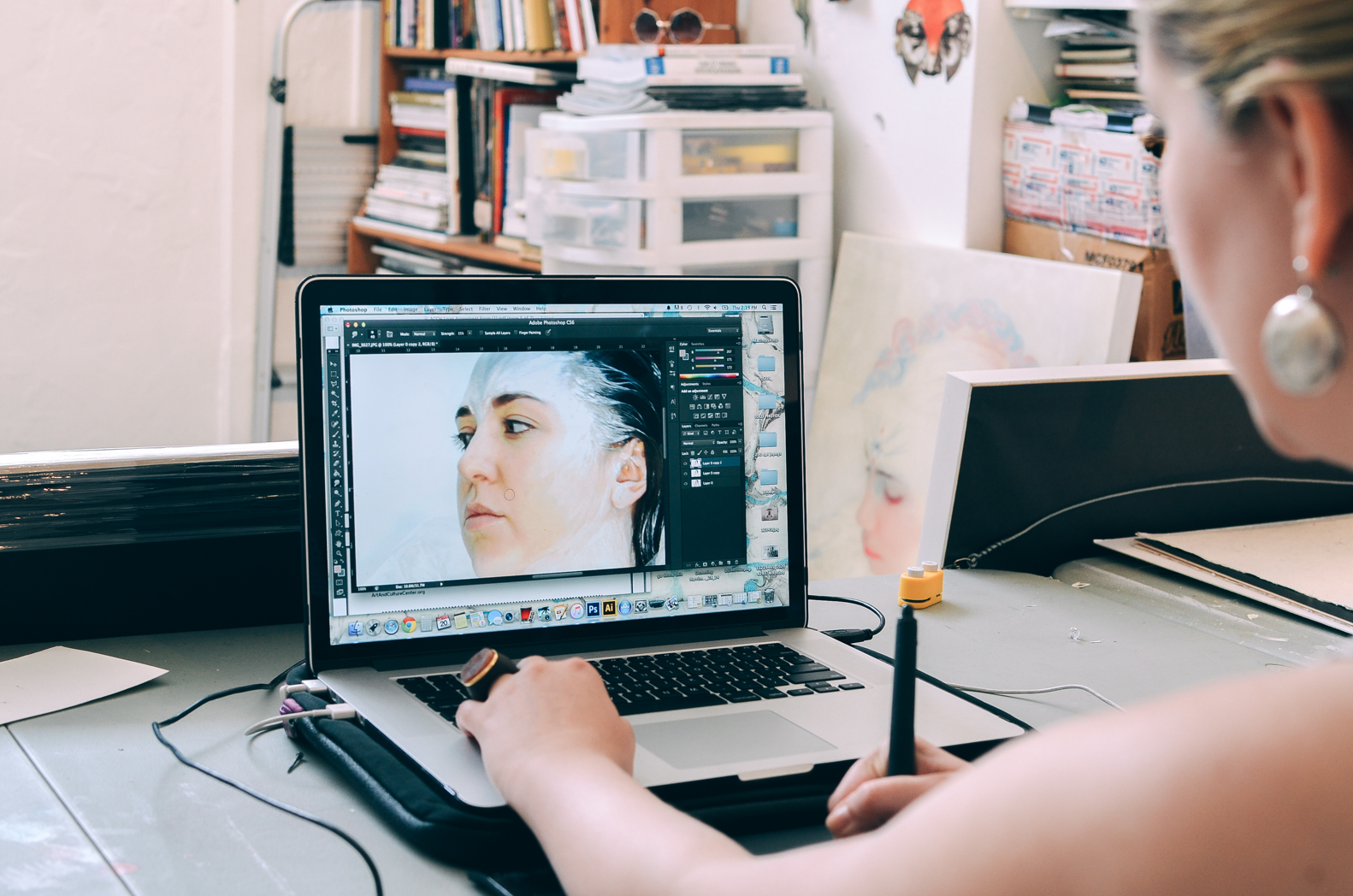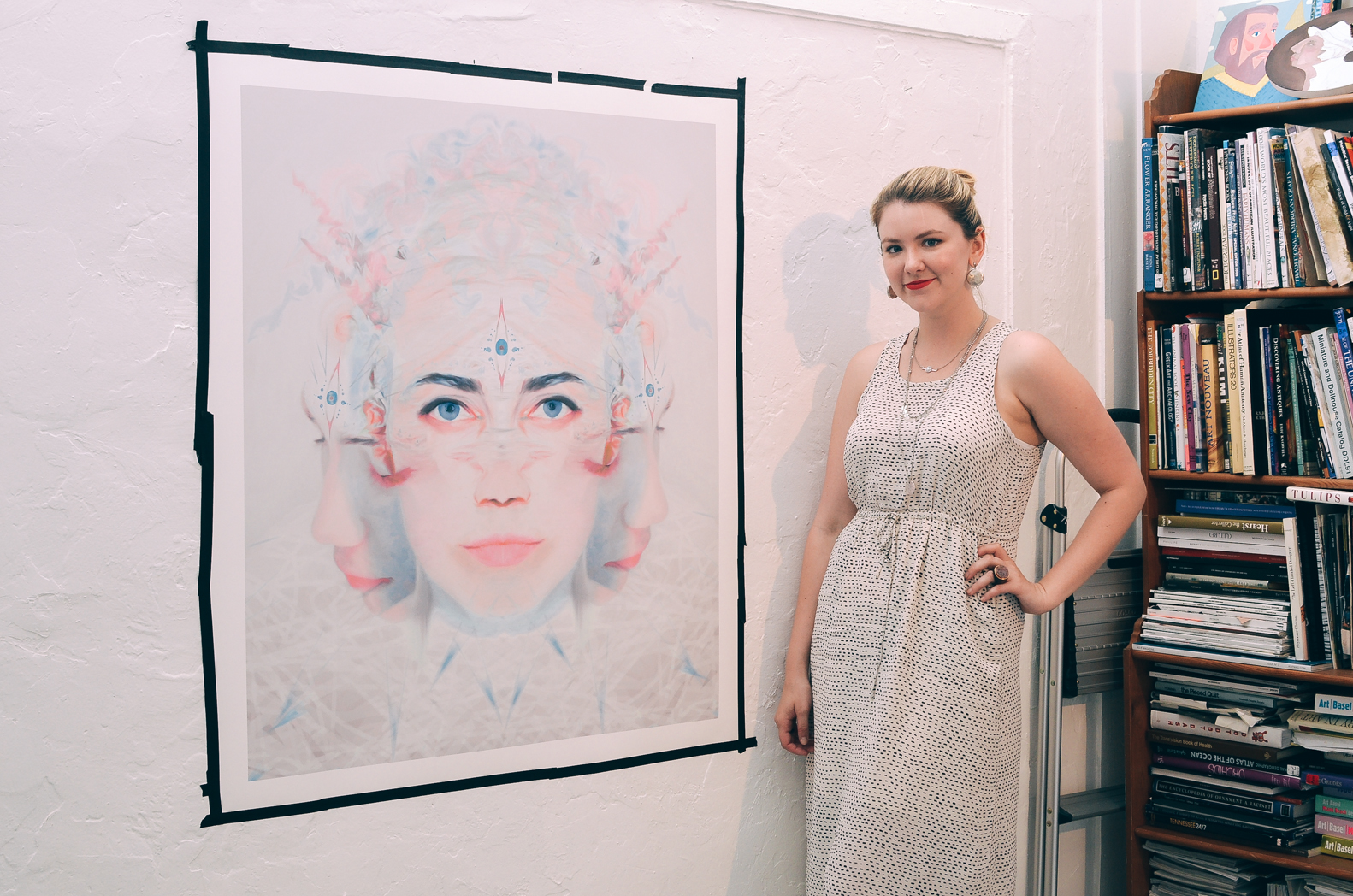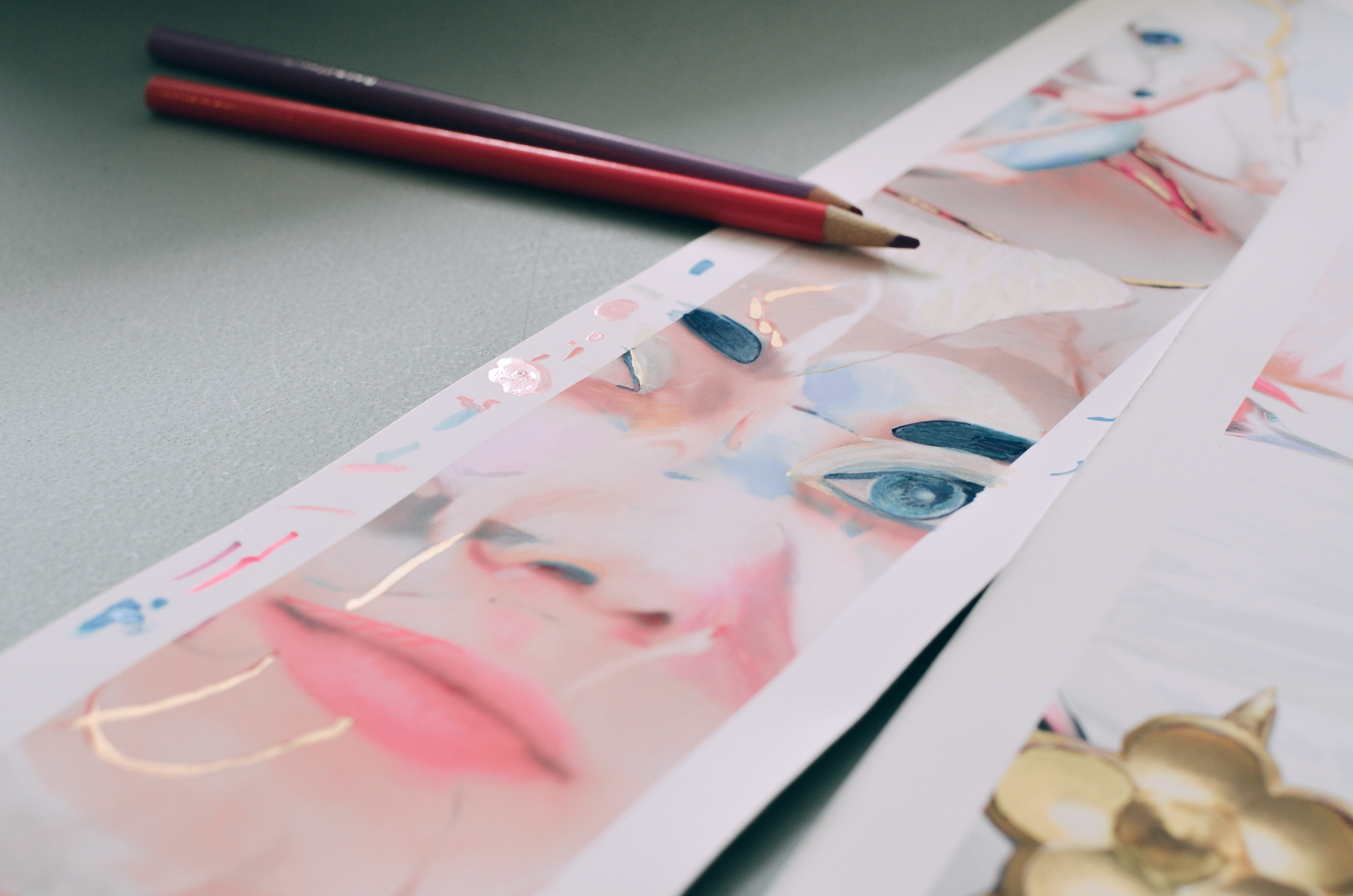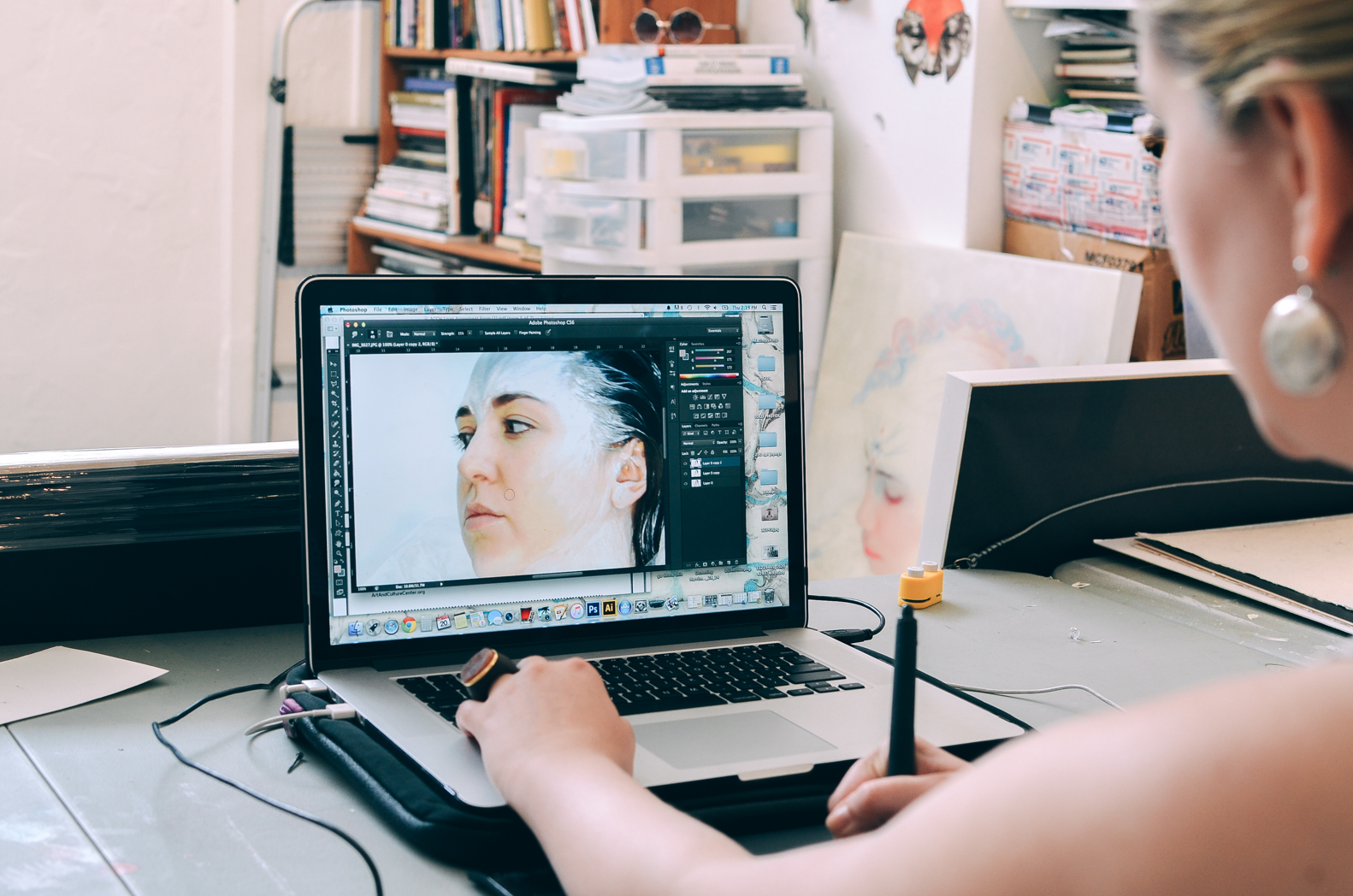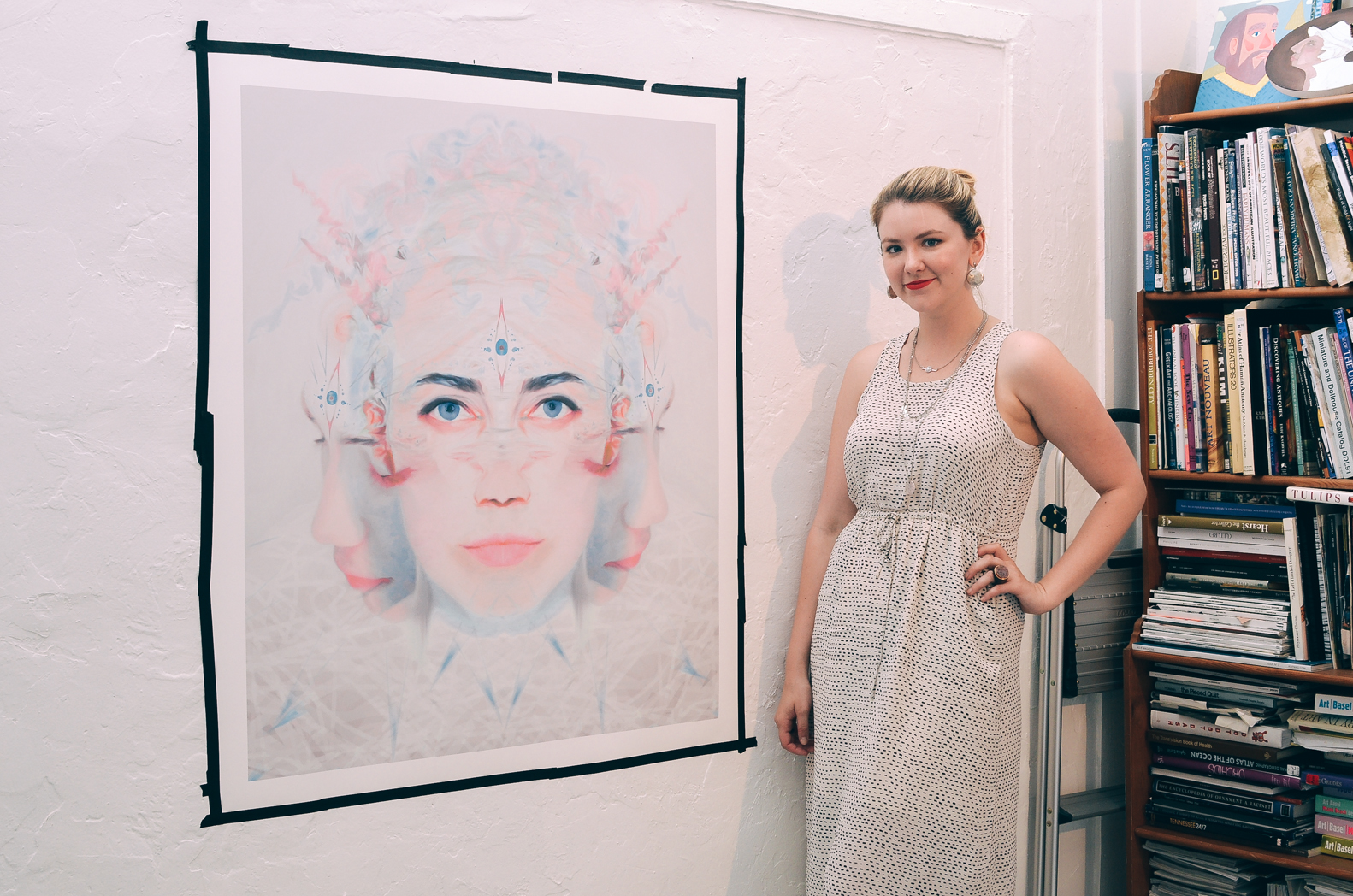 photo credit: Jessica Rivas
DEMING KING HARRIMAN'S SURREAL STYLE
It was more than a year ago when I first spotted Deming's work on display at O Cinema Wynwood. I was immediately drawn. Harriman's work had a beautiful complexity of fashion, art, and mixed media. The characters depicted were unique and mesmerizing. They were indeed surreal and I had to learn MORE.
What came first your love of art or fashion?
Art was always my first love. It was once I became older I was able to see how art can come in many forms like fashion. From then on I used fashion photography, runway shows, and illustrations as an inspiration for my art.
Which fashion designer as well as artist has inspired your aesthetic?
The fashion designer I follow the most is Valentino and his haute couture runway shows. I love the enchantment of his designs. My artist inspiration I think goes back to my childhood. I was extremely inspired by the work of Maurice Sendak. The way he was able to create children's stories that did not shy away from darkness was really compelling to me. He was able to make me feel something behind the images and words on the page.
You use a variety of mediums to construct your collages including the use of digital software. Which medium allows you to be the most creative?
There is no one medium I prefer to use, I believe that it's because I am able to learn so many different ways to execute my art that allows me to continue to be creative and inspired. The reason I am a mixed media artist is because I can't choose one medium I want to focus on so I leave the door open to try them all.
Do you have a fashion background or ties to the industry?
My father has always worked in the fashion industry so the conversation about fashion was close to home. I also think that when I was younger I went to schools that required a uniform (and not a cute one at that). It was so important to be able to show who I was while dressed like everyone else that I found small ways to be creative. Whether it was being more adventurous with accessories or drawing directly onto the uniforms; I found ways to express who I was. I think that was the first time when I realized that art and fashion were both mediums of self-expression.
How else does your art reach into fashion?
I have worked as a graphic designer for a fashion company before. I always loved fashion and art but being at the heart of creating artwork, specifically for fashion, was an experience that I was very excited to be a part of. I think that the conversation between the fashion designers and the graphic designers should be a fun, creative, and collaborative process.
Where do you stand on the fashion is art debate?
Like I said, I think that art comes in many forms. I really love to look at fashion shows because the creativity that is displayed on the runway is amazing, inspiring and to me is "art". I believe that the more commercial and accessible something becomes the more people feel the need to write it off as something non-art. I am not against creative people making money and being smart business people. The conversation "what is art" is just an abstract question. Art is an individual experience.
What fashion books or magazines are your go-to source for visual inspiration?
I love looking at fashion books with pictures throughout the ages. It is great to see samples of the progression of fashion. If I look too much at one era I might get stuck on that theme. Looking at a collective history stimulates creativity to be inspired and create something new. Most of the magazines I get are donated to me, however the one magazine I do buy is W. The fashion content and photo shoot spreads they have are fantastic. I also have a Tumblr at Artfashioninspiration that is pretty much my go to bulletin board for visual inspiration.
You depict these personas through your artwork, which one do you wish you were more like? What is her name and what is she like?
All the characters hold a part of me in them. I put my spirit into each piece when I create artwork. I wouldn't say there is one character I like more than another or would rather be like because I am already a part of them all.
Deming King Harriman's new exhibit titled "Surreal Style" will be on display during the 3rd Annual Miami Fashion Film Festival. For more information, visit www.MIAFFF.com